Unlocking Free Advertising on Facebook: Strategies to Boost Your Business Without Breaking the Bank
Looking to promote your products and services on Facebook without spending a fortune? We've got you covered. In this blog, we'll share proven strategies to help you harness the power of Facebook's free marketing features and maximize your online presence. From setting up a compelling Facebook Business Page to creating engaging content and leveraging embedded posts on your website, we'll guide you through the steps to attract more leads and enhance your organic reach. Discover how to engage with your audience, utilize Meta Advertising, and explore advanced techniques to take your Facebook marketing to the next level. Whether you're a beginner in social media marketing or a seasoned marketer, this blog will equip you with the techniques and knowledge to make a big impact without breaking the bank. Get ready to unlock the full potential of Facebook's free advertising and propel your business to new heights.
Build Your Online Presence: Create a Free Facebook Business Page
One essential step in leveraging the power of Facebook for business is creating a Facebook Business Page. With a Business Page, you can establish your brand's online presence, connect with your target audience, and share updates about your offerings. Here's how to set up your Facebook Business Page for free:
Sign up: Visit the Facebook website and click "Create a Page" to start.
Choose a category: Select the most relevant category for your business, such as "Local Business," "Brand or Product," or "Company or Organization."
Provide business details: Fill in your name, address, contact information, and other relevant details.
Add a profile picture and cover photo: Upload images representing your brand and create a visually appealing page.
Customize your page: Write a compelling and informative business description, add your website URL, and provide any additional details showcasing your offerings.
Start engaging: Once your page is set up, start posting updates, sharing content, and interacting with your audience through comments, messages, and likes.
Creating a Facebook Business Page is a crucial first step in establishing your brand's online presence and connecting with your target audience. It's an effective way to build credibility, share valuable content, and drive engagement with your followers.
Create unique and engaging content that people love to read
Creating unique and compelling content is essential for capturing the attention and interest of readers. By crafting high-end content, businesses can engage their target audience and build a loyal following. The key to creating such content lies in understanding the audience's needs and preferences, conducting thorough research, and delivering valuable insights or entertaining stories. By consistently producing high-quality, original content that resonates with readers, businesses can establish their authority, drive traffic to their platforms, and foster meaningful connections with their audience.
Boost Website Engagement with Facebook Embedded Posts:
Facebook Embedded Posts is a feature that allows you to embed public Facebook posts, such as status updates, photos, videos, or links, directly onto your website or blog. It lets you display engaging Facebook content within your web pages, allowing visitors to interact with the embedded post without leaving your site.
With Facebook Embedded Posts, you can showcase relevant and interesting Facebook content to your website visitors, providing additional context and social proof. It helps increase engagement, extend your reach, and drive traffic back to your Facebook Page.
Here are some key features and benefits of Facebook Embedded Posts:
Content Integration:
Interactive Elements
Cross-Platform Promotion:
Dynamic Updates:
Customization Options
Enhanced User Experience
Note: Facebook Embedded Posts only work with public posts from Facebook Pages and personal profiles that have enabled public sharing. Private posts or posts from closed groups cannot be embedded.
Boost Content Reach with Likes and Shares
increase the reach and engagement of your content by encouraging likes and shares from your audience. Create valuable and share-worthy content that resonates with your audience's interests. Add sharing buttons to your website for easy content sharing. Include a clear call to action, asking your audience to like, comment, and share your content. Foster engagement by actively responding to comments and messages from your audience. Collaborate with influencers or relevant brands to expand your reach. Run contests or giveaways to incentivize social sharing. By actively promoting likes and shares, you can broaden your content's reach and attract new followers to your brand.
Engage Your Audience in Real Time with Facebook Livestream
Facebook Livestream is a feature that allows users to broadcast live video content in real-time to their followers and friends. Here are some key points about Facebook Livestream:
Real-time Engagement
Broadcasting Options
Enhanced Livestream Experience
Save and Share
Versatile Tool
Pre-promotion
Analytics and Insights
Facebook Livestream offers a dynamic and engaging way to connect with your audience in real-time and foster meaningful interactions.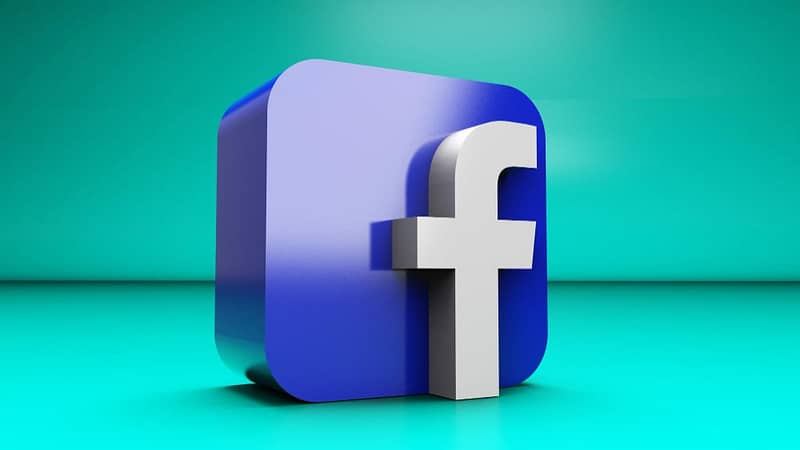 Contact with us to get Social Media Marketing Services
Facebook Shop: Revolutionizing E-Commerce for Businesses
Discover the future of online retail with Facebook Shop. This innovative feature allows businesses to create virtual storefronts within the Facebook platform, making it easier for customers to explore and purchase products. Key highlights include:
Easy Browsing
Convenient Purchasing
Brand Exposure
Targeted Advertising
Integrated Marketing Channels
Facebook Shop transforms how businesses sell online, offering a user-friendly shopping experience and maximizing brand reach. Embrace the power of Facebook to elevate your e-commerce game.
Unlock New Opportunities with Facebook Marketplace
Facebook Marketplace is a thriving online platform that connects buyers and sellers, creating a convenient marketplace for transactions. With its user-friendly interface and extensive reach, Facebook Marketplace provides an extensive selection of products and services, making it a go-to destination for those seeking to buy or sell.
Whether you're looking for second-hand items, unique handmade crafts, or local services, Facebook Marketplace provides a diverse selection to cater to your needs. It's a dynamic community where individuals and businesses can interact, negotiate, and build connections. With the ability to browse listings, message sellers, and leave feedback, Facebook Marketplace offers a seamless and secure experience for buyers and sellers.
Discover the possibilities and join the vibrant community of Facebook Marketplace to explore a world of buying and selling opportunities.
Exploring the Power of Community Groups: Connecting, Sharing, and Collaborating
Facebook community groups provide a powerful platform for people to connect, share, and collaborate with others who share common interests or goals. These groups foster a sense of belonging and community, allowing individuals to engage in meaningful discussions, exchange knowledge, and support one another. With features like group events, polls, and file sharing, community groups enable members to organize activities, gather feedback, and exchange resources. Whether it's a hobby, a cause, or a professional network, Facebook community groups offer a valuable space for individuals to come together, build relationships, and make a positive impact.
Facebook community groups facilitate connections and collaboration among like-minded individuals.
Members can engage in discussions, share knowledge, and support one another.
Features like group events, polls, and file sharing enhance group interactions and organization.
Community groups provide a sense of belonging and enable individuals to pursue their interests and causes.
Whether for hobbies, causes, or professional networks, Facebook community groups offer a valuable platform for building relationships and making a positive impact.
Enhancing Engagement and Building Relationships
Engaging with followers through Facebook Messenger effectively establishes direct communication and builds relationships with your audience. Here are some key points to consider:
Instant Communication
Personalized Interaction
Chatbot Automation
Broadcast Updates
Build Trust and Loyalty
Feedback and Insights
Maintaining a professional and friendly tone in Messenger interactions is essential to creating a positive user experience and fostering long-term relationships with your followers.
Understanding Meta Advertising Credits for Effective Marketing Strategies
Meta-advertising credits can be a valuable asset in your marketing toolbox, allowing you to reach a wider audience and maximize your advertising efforts. Here are some key points to consider:
Increased Reach: Meta advertising credits allow you to expand your reach by leveraging platforms like Facebook, Instagram, or Google to target specific demographics and increase brand visibility.
Cost Savings: With meta-advertising credits, you can save on advertising costs, as these credits often come at discounted rates or as part of promotional packages.
Flexibility: Meta advertising credits provide flexible options for campaign duration and budget allocation, enabling you to customize your marketing strategies based on your unique goals and objectives.
Targeted Advertising: Utilize the advanced targeting options available on meta-advertising platforms to reach your desired audience, maximizing engagement and conversion opportunities.
Tracking and Analytics: Leverage meta-advertising platforms' tracking and analytics tools to monitor campaign performance, make data-driven decisions, and optimize your advertising strategies for optimal results.
Utilizing meta-advertising credits allows you to maximize your marketing reach, save costs, and effectively engage with your target audience. Make the most of these credits to drive brand awareness, increase conversions, and achieve your business objectives.
Now that you have learned about the various ways to advertise on Facebook without paying, it's time to implement these strategies. Start by creating your Facebook Business Page and optimizing it with compelling content. Engage with your audience, encourage likes and shares, and leverage the power of Facebook's free marketing features to expand your reach. It is imperative to track your results and adapt your approach for maximum success.
If you find yourself facing challenges or lacking time to implement these strategies on your own, don't worry. Boundless Technology is here to help you. Our team of experts is experienced in Facebook advertising and can assist you in creating and executing effective marketing campaigns. From optimizing your Facebook Business Page to running targeted ads, we'll ensure you get the most out of your Facebook presence. Contact us today, and let us take your Facebook advertising to new heights